Here is a list of my current books. All are available in paperback and as e-books on Amazon Kindle.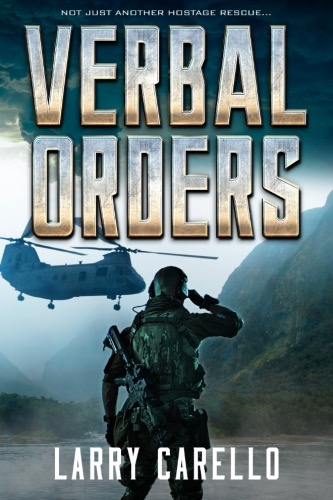 Not just another hostage rescue...
U.S. Navy helicopter pilot Johnny Jack McGirt has always been a wildcard, but his superiors and fellow officers are stunned when he turns down Rear Admiral's stars to announce his retirement from active duty. After a career built around bold exploits in the cockpit and covert operations with U.S. intelligence agencies, he's become far too accustomed to following his gut and making his own rules. The thought of sitting behind a desk holds no attraction for him, no matter what rank the position carries. So he's more than ready when his long-time friend and former squadronmate, Bud Lammers, calls for assistance.
Lammers, who left the Navy for the CIA, is trying to track down an American oil heiress held hostage in the volatile, Muslim-dominated southern Philippines. It's supposed to be a straightforward mission to negotiate the woman's release, but things take a deadly turn as McGirt and Lammers collide with an extremist rebel group known as Abu Sayyaf, Bearer of the Sword.
And those guys don't play by the rules either.
*If you would like an autographed copy of this book, please visit the "Contact" section of this website to submit a request directly to the author.
Navy helicopter pilot Bud Lammers strives to "right the ship" after a tragically botched mission in Vietnam tainted his career and sent his marriage down a rocky path. Now, a decade after the war, he and his men are on the verge of wrapping up a successful peacetime mission - or so they think.
Meanwhile, Ferdinand and Imelda Marcos have entrenched themselves as President and First Lady of the Philippines. The charismatic couple has vowed to bring peace and prosperity to a country that's spent four hundred years under the thumb of colonial rule. But there is growing unrest in the archipelago as survivors of the infamous Huk Rebellion regroup to challenge the Marcos regime. Additionally, Filipino Muslims begin to aggressively seek autonomy in the predominantly Christian country.
Lammers is caught in a deadly crossfire of events, the outcome of which, could threaten relations between America, the Philippines and other world powers. Bud is forced to confront the ghosts of his wartime past with his entire future at stake. Is he up to the challenge, or will his career once more go down in flames?
*If you would like an autographed copy of this book, please visit the "Contact" section of this website to submit a request directly to the author.
Mel Rosco and his brother Jimmy shared the same last name, but that's where the similarities ended. After years of barely getting by, Mel teetered on the brink of financial collapse. Plagued with bad luck, about all he could count on was the moral support of his wife, his kids and a handful of friends. On the contrary, life couldn't be sweeter for his older brother Jimmy, who had risen to the top of Woodland Beach's social ladder through planning, strategy and hard work. His swanky Shoreline Inn was a landmark, a place where customers waited in long lines for a table. The upcoming July 4th weekend provided both men with opportunities: Jimmy could fatten up his bank account; Mel would have one last chance to save himself. Neither man had any idea how the dramatic events of this golden weekend would change his life for ever.